Welcome, New and Continuing Students to the Center for Student Success in Engineering (CSSE)!
Welcome to the Center for Student Success in Engineering (CSSE), where your academic journey is our top priority! We're thrilled to have you on board.
At the CSSE, our dedicated team is committed to empowering you with vital educational resources and enriching your college experience. We provide comprehensive services, including personalized academic guidance, internship support, and targeted tutoring for select courses.
Our passionate team comprises Peer Navigators, Front Desk Staff, Major Advisors, an Internship Coordinator, College of Engineering Tutors, and the CSSE Coordinator - all working in unison to help you navigate and excel in your academic endeavors.
We are located in the College of Engineering building, room E-216. Stop by today!
Lastest News
An SDSU Staff Member's Ongoing Support of Engineering Students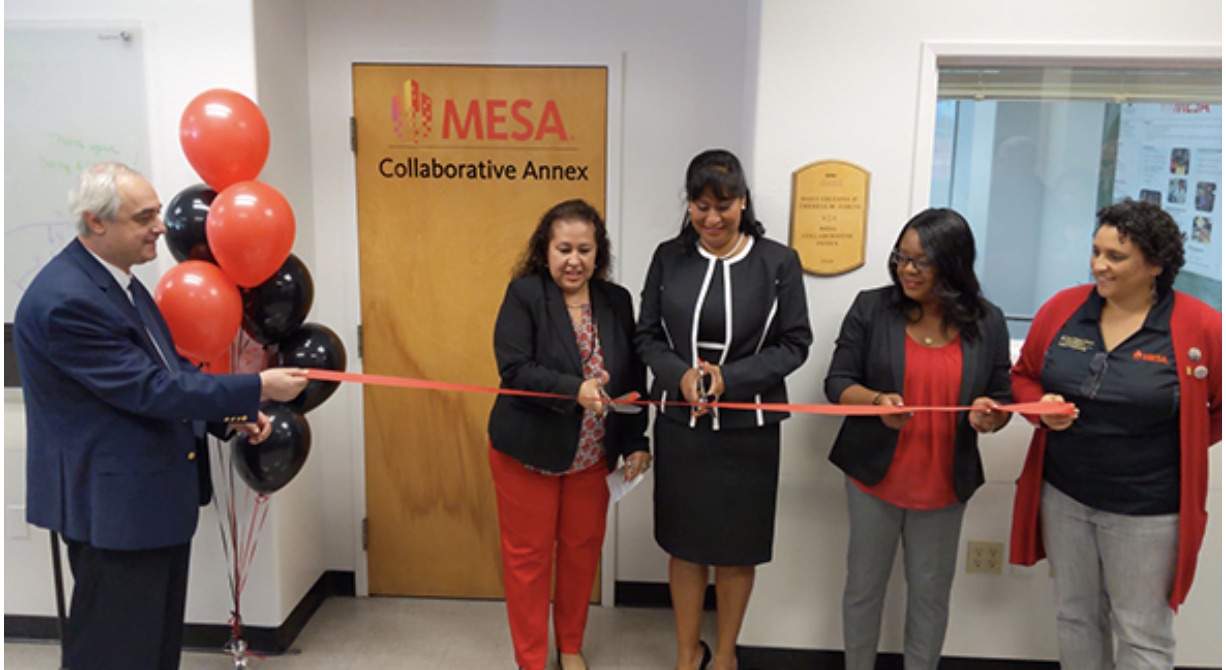 Upcoming CSSE Workshops led by our Peer Navigator Team.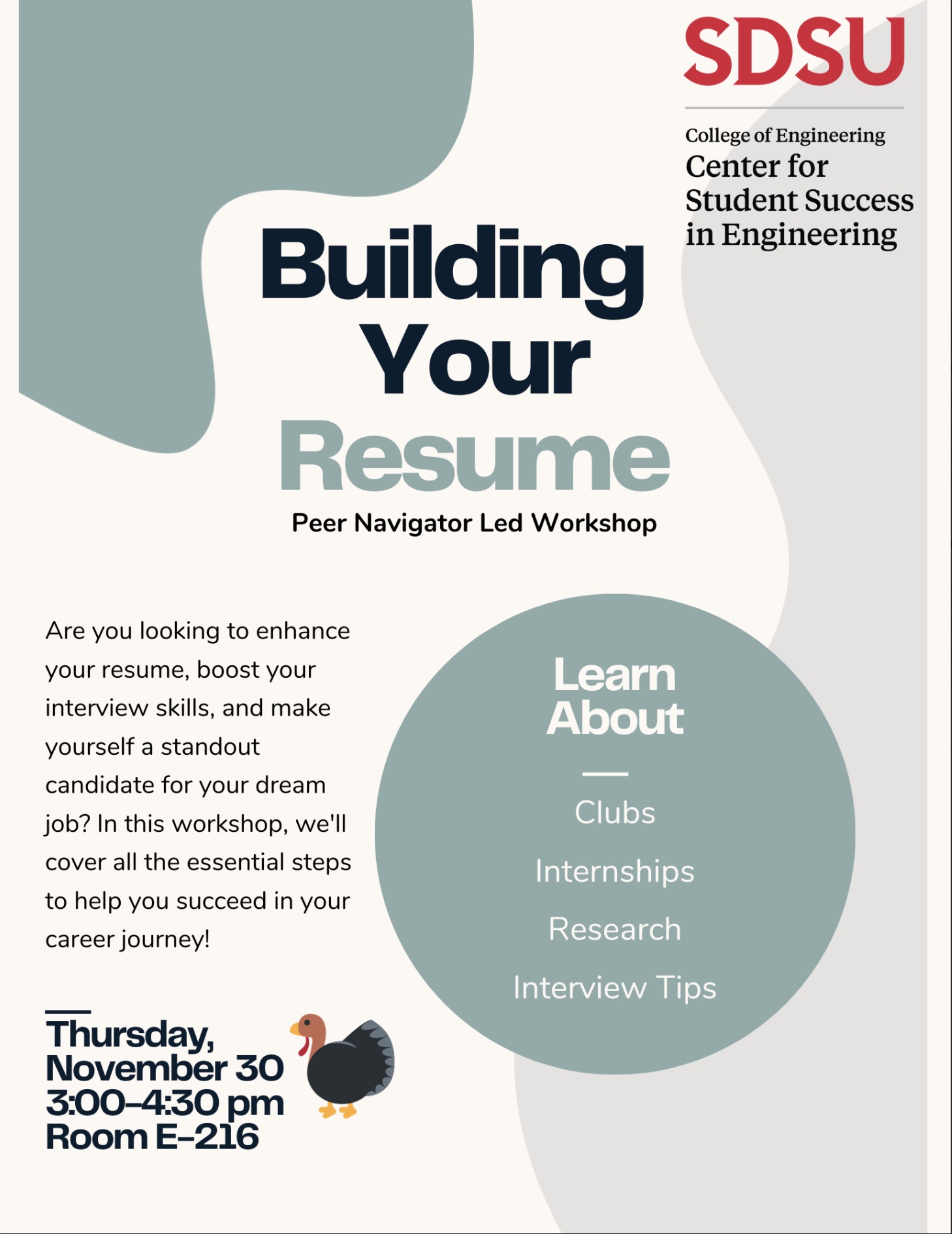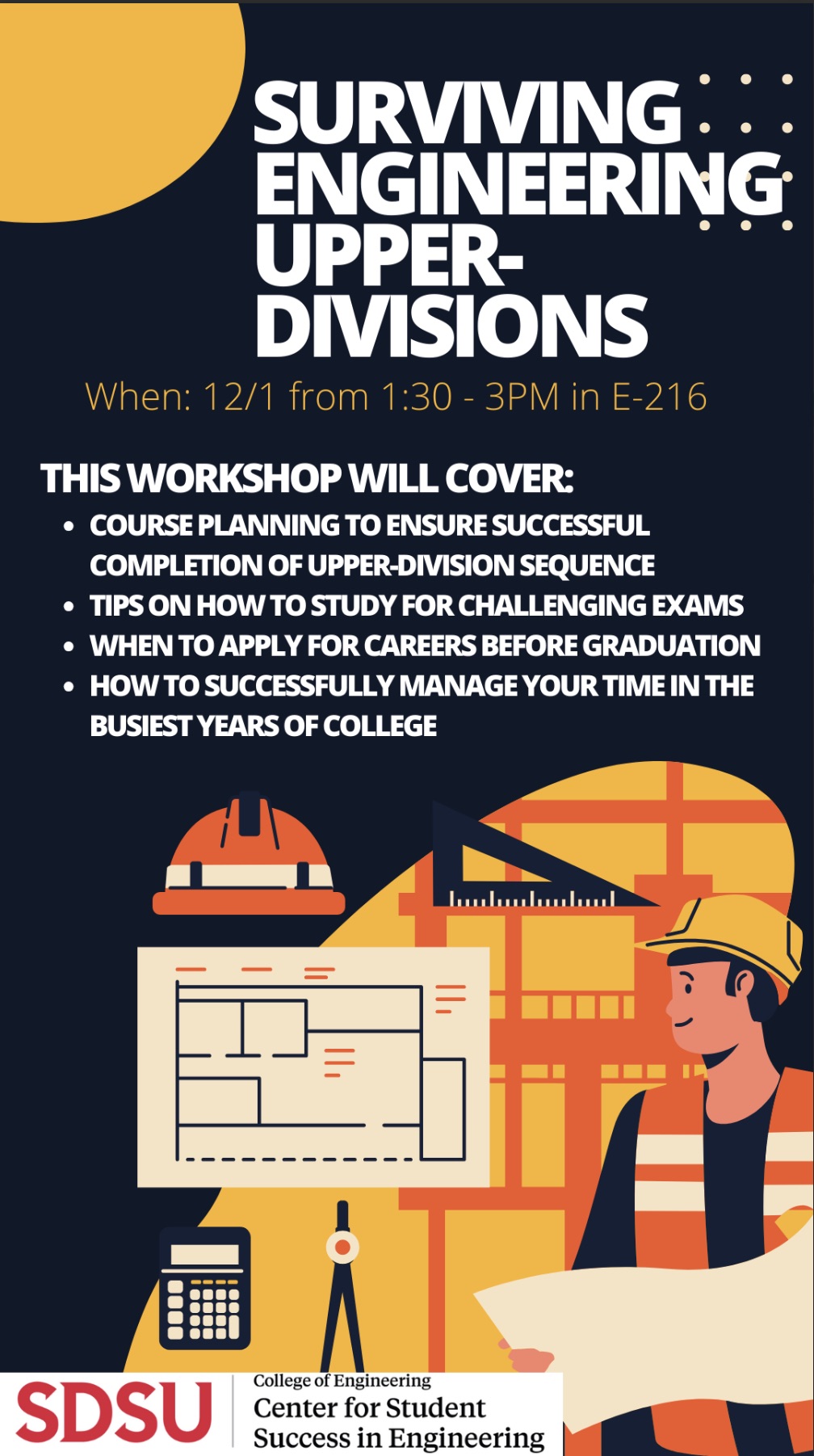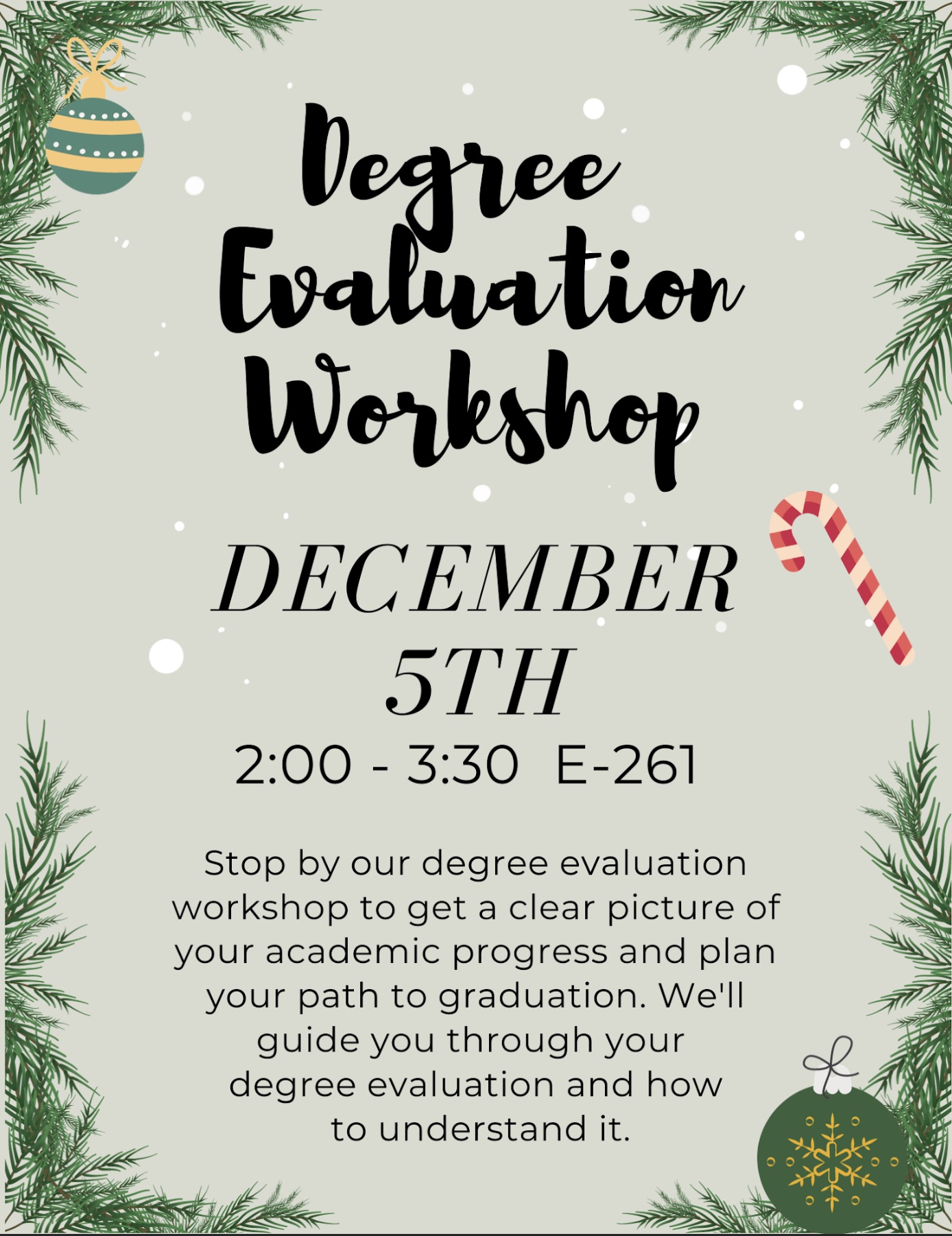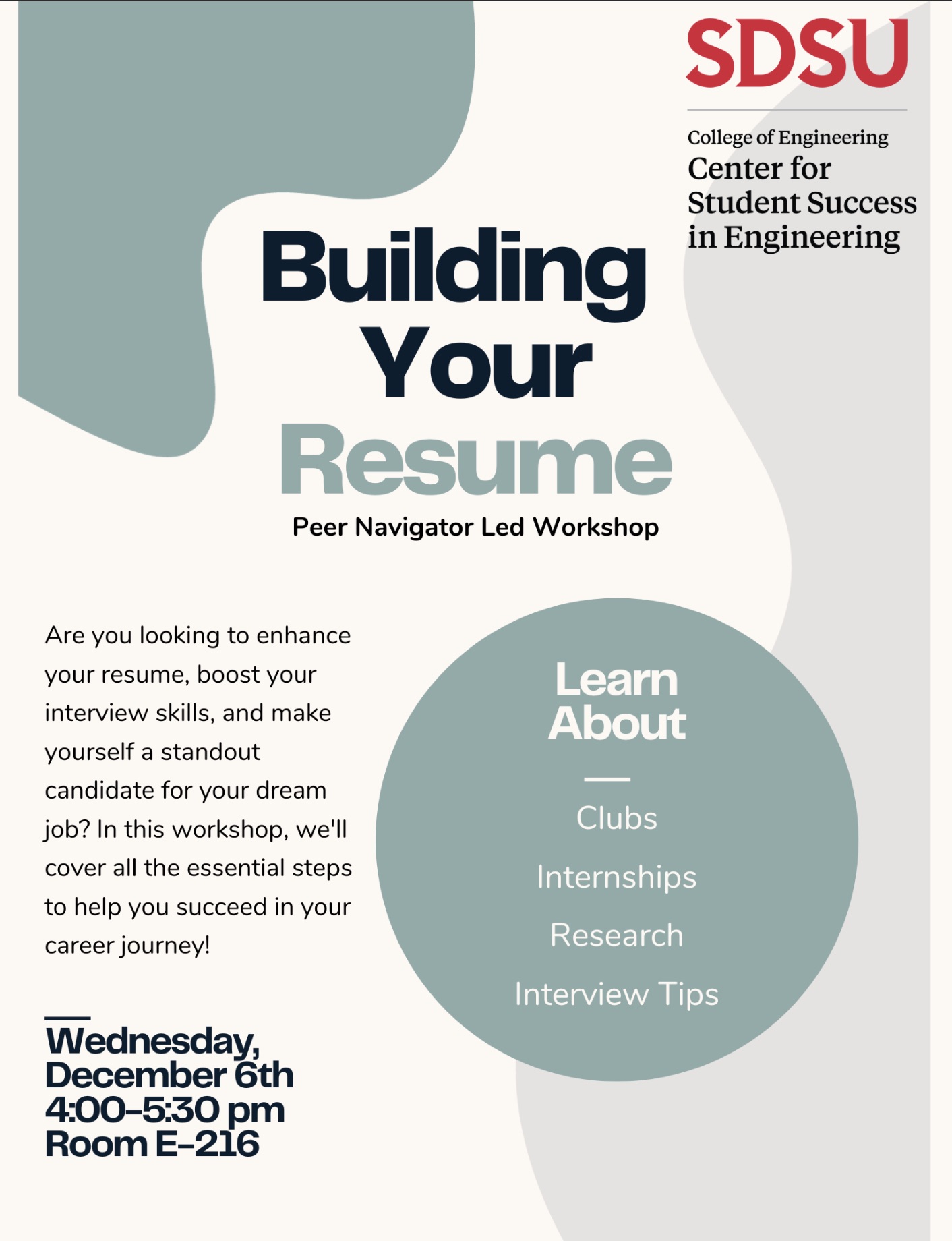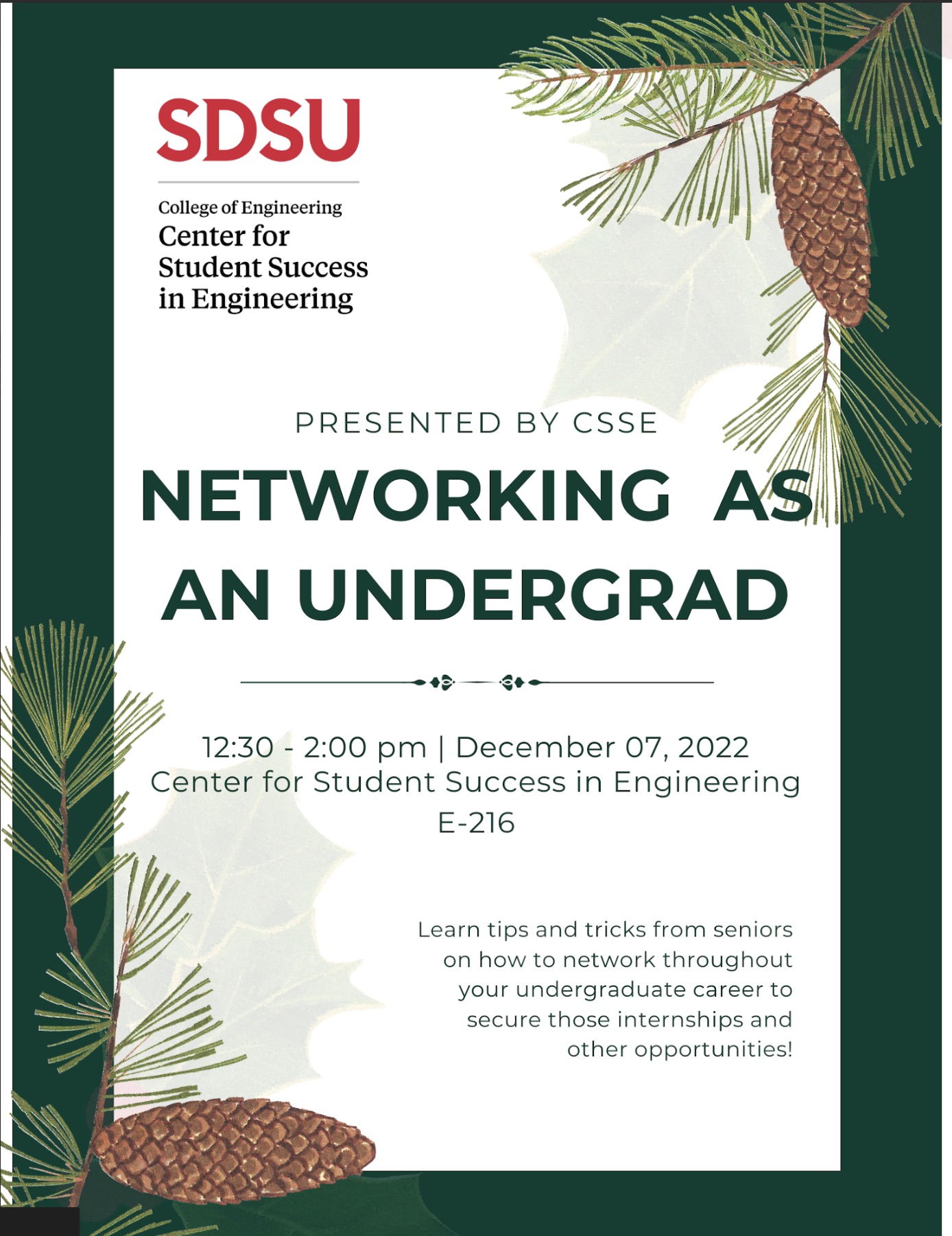 The CSSE Peer Navigators provide dedicated advising services to all engineering students, especially those in lower division.
Find an internship that's right for you.